After a few rather calm years, innovation resumed its boom in 2019 in the field of personal technological tools – smartphones, computers, cameras, etc. Here is an overview of the most notable new products and trends of the year.
Will the future of the smartphone be on the foldable screen …
He had been expected for at least seven years. But the foldable screen smartphone from Samsung, the Fold, suffered, a few days before its marketing in April, several damages in the hands of journalists. Its release has been postponed to September, Samsung has modified its finishes and reassured: less robust than a classic smartphone, its Fold is not as fragile as crystal.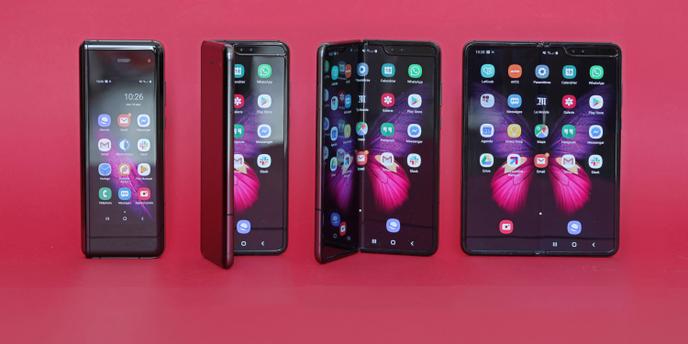 Its folding screen has even brilliantly confirmed its usefulness. As wide as a small tablet, it is exceptionally comfortable and pleasant for digital entertainment – games, series, magazines – as for office work, even if hyperactive social networks will find that it slows them down a bit. It will be necessary to wait until the price of this mobile at 2,000 euros drops drastically and its robustness improves before we can judge its ability to take a real place alongside conventional smartphones, which will probably take years .
Read also
We spent a month with the Fold, Samsung's foldable smartphone
… Or double screen?
The idea behind the Surface Duo, a prototype Microsoft smartphone slated for the summer, is very different from that of the Samsung Fold. Unlike the Korean mobile, it does not have a flexible and foldable screen, but a display in two blocks connected by a hinge. And that changes everything, bad as well as good: the margin that cuts the display in two makes viewing videos painful on the big screen, like that of a text or spreadsheet elsewhere.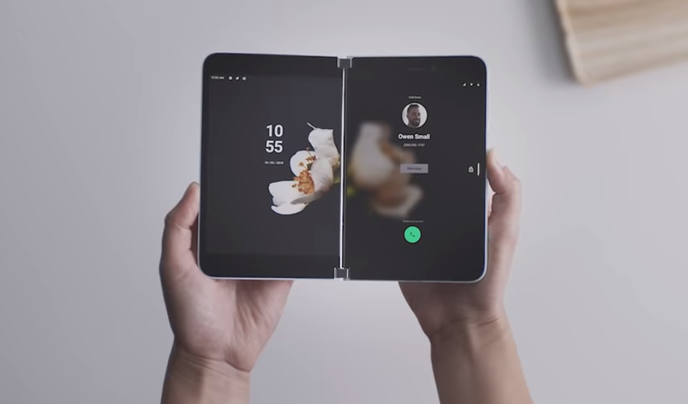 But this is not the objective of the Surface Duo: the idea is rather to display two different applications on its double screen. Because according to Microsoft, we are more and more numerous to carry out several tasks at the same time. A concept that makes it difficult to predict success.
Read also
Tablets, smartphones: Microsoft wants to expand the use of simultaneous applications
Pixel race restarts
After fifteen years of unbridled escalation, the famous "megapixels" of our smartphones were treading water. For four years now, the iPhone has been content with a 12-megapixel photo sensor, a wise choice, offering enough visual details for viewing on a 4K screen or A4 format printing.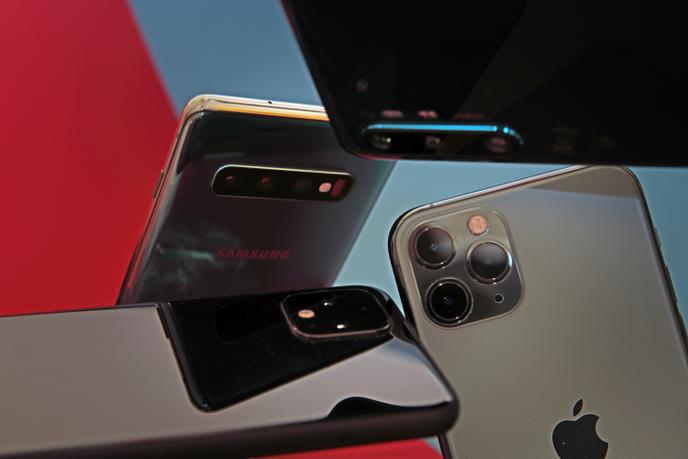 But the release of the Xiaomi Mi Note 10 in November changed the game: its sensor produces 27 megapixel images as good as the 12 megapixel shots of the iPhone 11 Pro. And the Xiaomi also defends itself very well in night shots. A mystery, since the pixels of its photo sensor are much more numerous, therefore much smaller than those of the iPhone, which should prevent them from "drinking" as much light.
The photo quality of smartphones released in 2019 does not stand still: engineers continue to find solutions to improve it slightly each year. And since smartphones are now equipped with an "ultra-wide angle" ideal for travel photography, they are now becoming a tool of choice, even for photo enthusiasts.
Read also
What is the best smartphone for photos?
Chinese manufacturers win
The competition would be right to worry: Chinese smartphone manufacturers no longer reign solely over value for money, dominated by Xiaomi this year. They now know how to play with consumers' expectations by revealing curious prototypes of smartphones, sometimes foldable, sometimes covered with screens with invisible edges.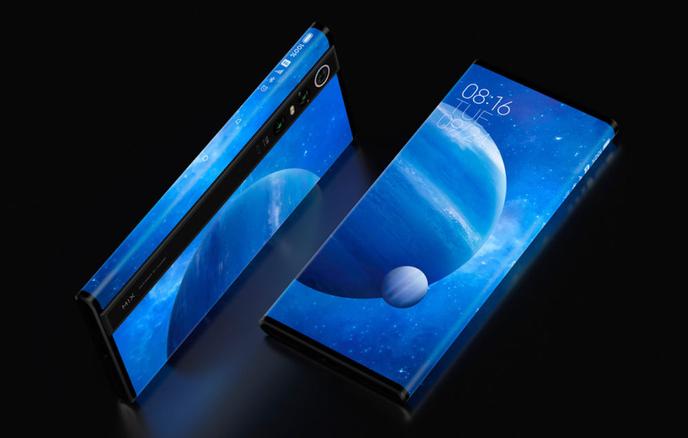 And Huawei's engineers are now competing head-on with Samsung's in designing the world's most technologically advanced smartphones. Unfortunately for this brand located in Chinese Silicon Valley, the President of the United States, Donald Trump, has decided to ban Huawei from using Google products. As a result, the vast majority of Android apps cannot be found today on Huawei's flagship smartphone, the Mate 30 Pro.
Read also
Huawei unveils its Mate 30 range, deprived of Google applications and services
Hope for a fair smartphone is reborn
This is not Fairphone's first attempt to create a fair and eco-friendly smartphone, but our previous tests had all ended in disappointment. The Fairphone 3 is a success. It is an expensive smartphone (450 euros) but more versatile than its predecessors, and really more durable than any other mobile thanks to its easy to change parts. The Dutch company has developed partnerships with producers of raw materials and spare parts factories to introduce a small dose of ethics in the manufacturing of electronic components.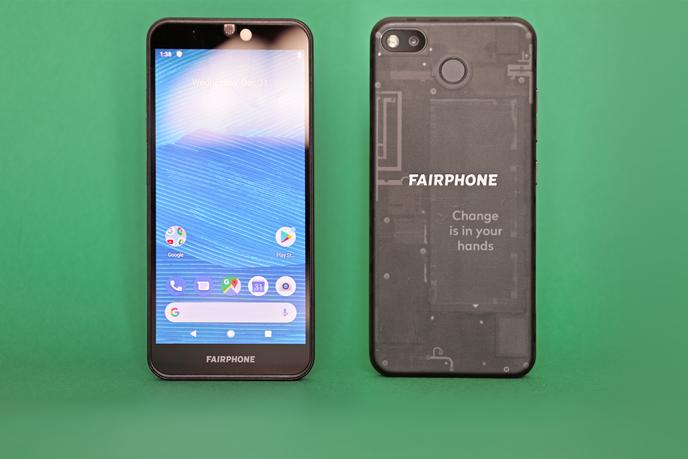 There is still a long way to go before the majority of Fairphone smartphone parts are fair, but the groundwork has been laid.
Read also
We tested… the Fairphone 3, the ethical smartphone
Video calling goes a step further
True Arlesian of technology, the videophone has been going from failure to failure since the 1970s. The formula has been constantly refined and has taken off in recent years. The progress we benefited from in 2019 is anything but negligible. Google and Facebook have marketed PDAs with a very wide-view camera capable of bringing an entire family to the screen. If there is only one contact, they are able to digitally zoom in so that you can see your face clearly, and even follow their movements.
In fact, we find much more naturally its place in front of the camera. Unfortunately, comfort problems with videophones are far from being completely resolved. Too often, the sound remains choppy. And if the technology works, it remains to be seen whether consumers will allow cameras produced by increasingly disparaged tech giants to enter their homes.
Read also
We tested… three smart speakers with screen