What worse place to talk about ecology than the Consumer Electronic Show (CES), the world's largest electronics show? To participate, from January 7 to 10, approximately 160,000 people from 160 countries landed in Las Vegas, the city of a thousand disproportionate light signs and gigantic air-conditioned hotels nestled in the Nevada desert.
Like every year, it is at CES that the major brands and electronics professionals come to show off their innovations, in the hope of convincing consumers that their equipment is obsolete, and encourage them to buy a new computer, television or smartphone. Even if it means producing more waste, extracting more raw materials, or emitting more gases into the atmosphere.
In the middle of this "carnival", however, we managed to find some fairly original green ideas – even if a little drowned in the mass of the 4,500 exhibitors of the show.
Vegetables that grow at home
The French company Myfood offers a range of crops for the home, from the large vegetable bin for an apartment to the small connected greenhouse for the garden. Greenhouse sensors monitor plant growth and alert its owner when intervention is needed to optimize growth.
The connected tank requires less than half an hour of care per week. Much less than the connected greenhouse, which requires two hours of weekly maintenance, but in return allows to feed a family throughout the year. Fruits and vegetables are grown above ground and fertilized by an irrigation system that carries nutrients.
Better to be certain of your motivation when investing in such a system, because it takes five to ten years to amortize its cost, which ranges from 500 to 20,000 euros. It is also beyond this period that the environmental cost of the installation, measured in carbon dioxide, is amortized, according to a spokesperson for Myfood. The main ecological argument being that of hyperlocal production.
The Hydraloop collects water from the bathroom, retires it, and then sends it to the toilet and washing machine. According to the Dutch company that designed this system for individual houses, water consumption drops by around 45%. "The cost of the system is amortized in six years in Germany, twelve years in the Netherlands: it all depends on the price of water", says Hydraloop Systems co-founder Sabine Stuiver.
Its operation does not use any filter, since these "Always get dirty", or any chemical component. It uses a series of five processes, such as "Flotation, sedimentation, aerobic bioreactor", who only use electricity, "In small quantity" if we are to believe Mme Stuiver.
For the moment, the company has not carried out a complete ecological impact study to verify that the energy expenditure necessary for the manufacture, installation and operation of the Hydraloop was justified by energy savings at least equivalent. But the hope is that, in countries with high population growth at least, the Hydraloop will prevent the construction of new water reprocessing plants. The system did not go unnoticed at CES 2020: it received several innovation awards.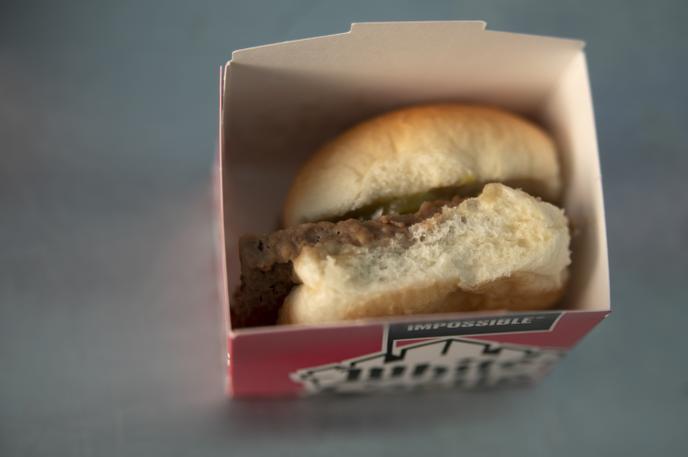 We were lucky enough to taste this minced steak: you could easily mistake it for beef. But it does not contain a gram of meat: it is made from plants. The molecule that gives it the characteristic taste of meat is that of soybean root. Impossible Foods adds vegetable protein and various other ingredients to a block of "meat" that can be cooked in a variety of ways, not that far from the usual ways of cooking beef.
Impossible Foods has unveiled new pork-tasting meat at CES, but it does not plan to market its products in France immediately. These blocks of square meat have been sold for a few months in American supermarkets, in competition with mid-range meat, but at prices close to the high-end. An additional cost justified by the guarantee that no animals have suffered, and by the promise that the ecological impact of this food is incomparably less negative than that of beef.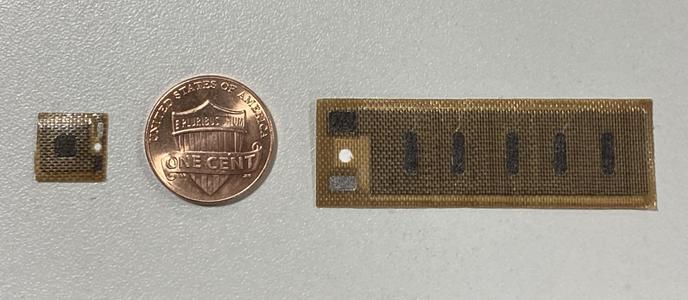 Not yet completely out of the labs, this tiny battery stores its energy on paper, in the form of enzymes. Its ecological impact has not yet been studied in detail, but it will probably prove to be better than that of the lithium button cells it wishes to replace: "The fermentation manufacturing process uses very little energy, and even though we use trees to make paper, it is a more durable material than lithium in button cells", explains the spokesperson for Bioenzymatic. "The energy density of our battery is much better than that of a button cell when compared to its weight", advance there.
Unfortunately, this innovation can only replace conventional batteries in a limited number of cases, because the tiny Bioensymatic battery stores quite little energy and discharges very quickly once activated. "It can be used to communicate information via low-consumption Bluetooth, for example by sending an message every hour for a few days", reports the brand. This makes it a priority for disposable medical devices, such as glucose sensors for diabetics.
Recycling according to the manufacturer Mercedes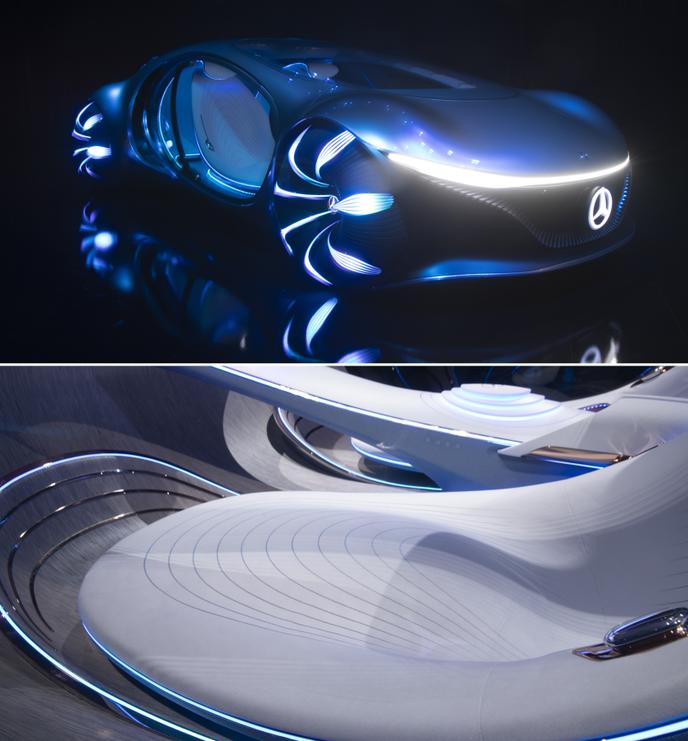 The main objective that Mercedes had set itself when designing this electric prototype (called Vision AVTR) was to slip its ecological know-how into it. We may be surprised that the manufacturer made questionable choices by integrating, for example, LED lighting for purely aesthetic purposes in the wheels of his Vision AVTR, but some interesting ideas emerged from the exercise, starting with the battery of this prototype , which does not use rare or toxic elements, according to the automaker.
Its materials mix graphene with organic cell chemistry which makes it 100% recyclable. However, it should be noted that, as with any prototype, this technology could never have a commercial application. The interior gives pride of place to materials with a low ecological footprint, such as rattan, as well as recycled textiles, which are widely used in seats. Some of these materials are already used in Mercedes series vehicles. The brand has set a goal for 2039 to achieve a carbon neutral footprint for all of its businesses.