The Christmas and New Year celebrations are often an opportunity to help loved ones solve small problems with smartphones and computers. Among the five tools that follow, some do not require specific skills, others require better mastery. They give pride of place to mutual aid, recycling and repair.
Diagnose PC problems
Required level: none
Very easy to use, this tool poses a name for the problem suffered by a Windows computer, that it malfunctions or that it refuses to start. The "repairer" starts by asking a few questions, then deduces the nature of the problem and gives an idea of ​​the difficulty of the repair. If necessary, it gives an estimate of the cost it will cause, all in one minute flat.
Change the declining battery of a mobile
Required level: experienced handyman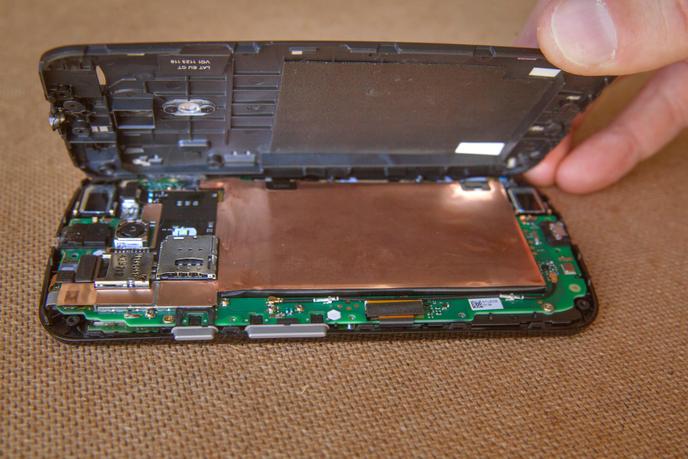 A battery is like a living being: slowly, its components degrade, munching on its autonomy faster and faster, until it drops severely during the third year. In a modern smartphone, the battery is hidden behind a few screws, a few dots of glue, maybe even a few electronic circuits. Nothing that scares a skilled handyman with his hands, who can replace it in a few tens of minutes, except on mobiles that are particularly difficult to dismantle. The following guide details the basics of repairing mobiles: skills required, source of manuals, spare parts stores, etc.
Our article:
Questions to ask yourself before repairing a smartphone yourself
Simplify smartphone menus
Required level: comfortable with mobiles
This tip applies to three cases: one of your loved ones complains about the complexity of their Android smartphone; on the contrary, he has just received a brand new one, and he is anxious about using it; or he doesn't have a smartphone, but maybe you'd like to convert it to a model you don't need anymore. In these three cases, the trick is the same: simplify the mobile menus to the extreme by installing a "launcher", like Phonotto. The next two articles explain how to do this.
Our guide :
What smartphone to offer to a "newbie" to the Internet?
Read also
Android smartphone: how to customize menus to your image
Give a second youth to a smartphone
Required level: comfortable with mobiles
After a few years, many smartphones show signs of sluggishness: slower applications, jerky or freezing menus. These slowdowns can push to change mobile. Here are six tips to try to restore its fluidity and avoid its premature replacement.
Our tips:
How to give a second youth to a slowed smartphone
Offer a "gift service" card
Required level: average user
Our loved ones often need a little initiation in a technological field that we master well – social networks or office automation for example. They would appreciate being able to ask for our help without feeling embarrassed. The "gift service" cards that we have drawn and that you can print will solemnize the gift of your time.
Display our gift cards:
Four generous but inexpensive gifts