"I called my parents last night, they're in great shape! ", rejoices Marie, the little dog in charge of making a daily update on the news of the paradise island on which I put my tent and my luggage, now two weeks ago.
Life goes like this in Animal Crossing: New Horizons, available on Nintendo Switch on March 20: no bad news on the horizon, no major epidemic, and even less confinement linked to the coronavirus. Everything is just peace, good humor and living together: here the inhabitants, very cute animals, walk all day. They exchange gifts from paw to paw, do their shopping in the most total tranquility, stroll quietly at the museum (perhaps the last in France still open!).
Animal Crossing: New Horizons, this is for some internet users a remedy for the ambient panic due to the Covid-19 and for the thousands of players who eagerly await its release (and worry about how they are going to buy it), the best way to pass the time while waiting for the sky to clear up.
Animal Crossing: New Horizons is the fifth "major" episode in a series that debuted in 2001 in Japan on Nintendo 64, and arrived in Europe in 2004, in an enriched version available on Nintendo GameCube.
It is, all things considered, a relatively "young" series for Nintendo, past master in the art of bringing up to date its concepts of the 1980s and 1990s. One of its rare completely new universes released in the 2000s to to have known how to win the hearts of its fans over the long term.
To make it very simple, we could try to describe Animal Crossing as a Japanese response to Sims, designed in the United States. Like the Sims, it is a simulator of everyday life and interior decoration, with the difference that it is openly eyeing the fable rather than seeking realism.
It embodies a villager, or a villager, living in a city populated by animals. Like the player, they lead a simple life, fish or walk during the day, sleep at night, attend concerts on Saturday evening, go to the market to buy turnips on Sunday.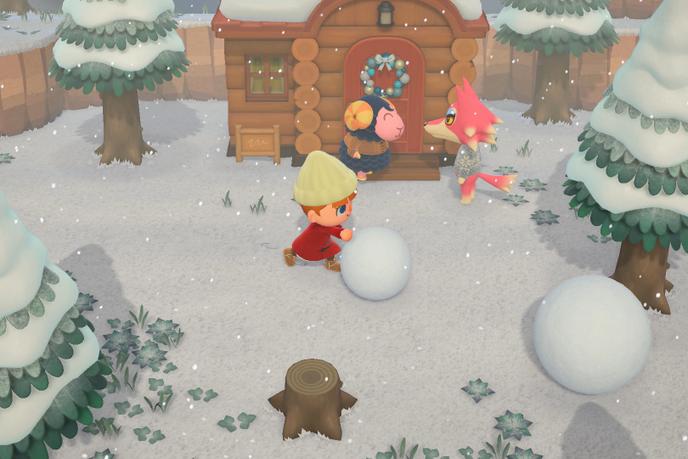 Their agenda (and that of the player) is based on that of our world: the calendarAnimal Crossing is ours, and time is happening in real time. By turning on your console at 3 a.m. in the middle of January, you will discover a village plunged into the night, possibly covered with snow, while in summer in the middle of the day, you will come across locals in shorts and sunglasses , chasing butterflies. A detail that is important, and that greatly extends the life of the game, since one of the objectives ofAnimal Crossing, is to push the player to collect insects, fish, never the same depending on the season.
But more than a daily life and decoration simulator, Animal Crossing: New Horizons is also a social life simulator, in which we have relationships with lots of animals, all different from one part to another, and all with their own character. Animals we talk to everyday, which strengthen their bond with repeat players and worry about what happens to those they no longer see. A kind of social network playable alone.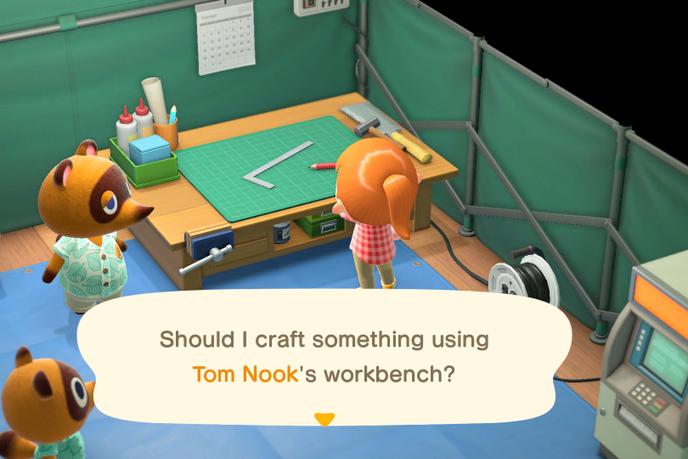 In these times of anguish and confinement, the good humor and the social dimension ofAnimal Crossing affect players around the world. Many people, on TikTok (where the music and the very particular diction of the characters of the game are regularly diverted) as on Twitter, who are delighted by the imminent release of a time consuming game, which will occupy them in full confinement.
The popularity ofAnimal Crossing is not new, however, and the title has been coming up in the conversations of popular social media users with young people for several months.
From the rapid call for testimonials passed by Pixels at the end of February, a trend emerges very clearly: whether they discovered the game still adolescents, with the first episode released in 2004 on GameCube, or children with its declination a year later on Nintendo DS ( a console then popular with the youngest), all the players interviewed are between 20 and 30 years old today, and, for the most part, are actually players.
For them, and after two episodes (Let's go to the city and New leaf) miserly in novelties, New horizons is not just a rereading of their favorite game: it is a direct journey to the land of childhood, of which these twenty-somethings are often already nostalgic.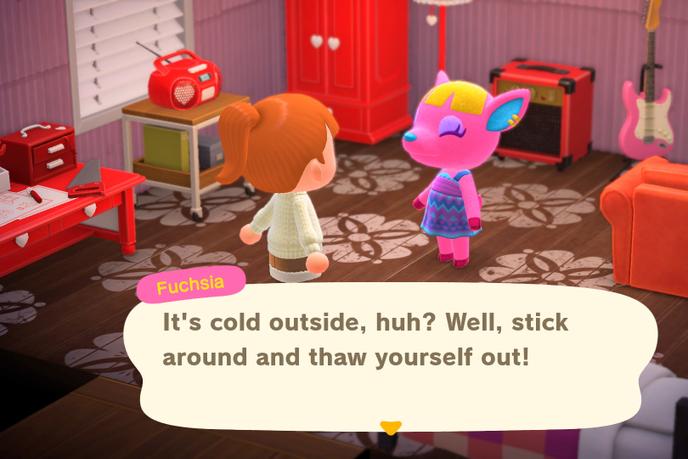 A one way trip to a world away from responsibilities, everyday worries and anxiety-provoking news, more "Soothing" for Bénéficte; "Restful" for Moagik; "Relaxing" for Audrey, who touts such a game "Cute" (cute) "Where we take the time". "Everything is cute and sweet, nothing is stressful", boasts of Elsa.
It is "The game that did me the most good", sums up Romane, who underlines her character "Warm and entertaining", and remember "The feeling of being in a little bubble of joy and positivity, of never missing anything and of never feeling negative emotions". But who hopes all the same, of the next episode, many new features to renew a principle of play that can become repetitive.
Let Romane be reassured, we tested Animal Crossing: New Horizons for two and a half weeks, and what's new is there.
Strong perhaps from its passage on mobile, the time of the episode Pocket Camp, Animal Crossing seems to have learned how to capture the player's attention in the long run.
In addition to the classic collections of furniture, insects, fish and fossils, Nintendo's game now offers short-term goals that are always renewed. By planting trees or making a market for example, one can thus accumulate points allowing to unlock new objects or services.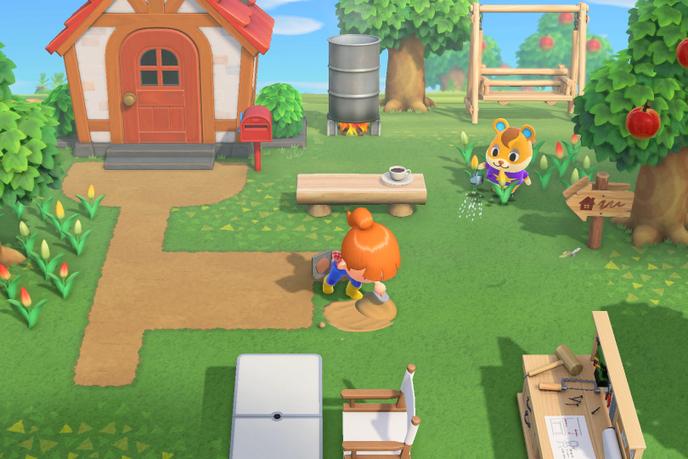 It also gives back all its interest in the collection of resources by now making it possible to manufacture its own objects, on condition of having plans previously bought or exchanged with other players.
Finally, this Animal Crossing: New Horizons also knows how to set long-term goals, allowing the player to deeply modify his village, by moving his buildings, by building bridges and ramps, but also by reshaping his rivers, his mountains (because there are now), two features tested on a version of the game shown by Nintendo but that in seventeen days of play we could not experience in our own part. Seventeen days of serenity, calm, relaxation which will not be luxury in the weeks to come.