April 2020: sex workers on "Animal Crossing"
Confinement requires, demonstrations are prohibited in France. The mobilizations are then done online and it's Animal Crossing: New Horizons which offers this possibility to the rebels of the moment. The latest game from Nintendo saw the Sex Work Union hold a demonstration against the customer criminalization law, enacted four years ago, on April 13, 2016. Thanks to their avatar, sex workers gathered on a virtual island and brandished red umbrellas, symbols of movement, and placards with inscriptions "Sex Work is Work". A mode of protest that had already been taken by players "yellow vests" a few days earlier.
March: RSF's Virtual Library on "Minecraft"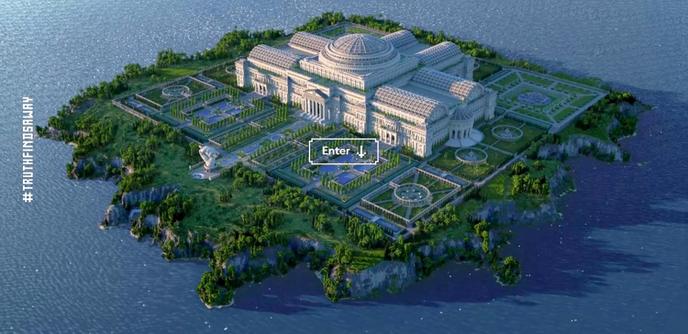 If the Reporters Without Borders library really existed, its 300-meter dome would be the second largest in the world. What imagine the immensity of the building, which required 250 hours of work from 24 builders from 16 countries. This virtual library, accessible on the game Minecraft, was developed by the organization on the occasion of World Day Against Internet Censorship on March 12. Players from all over the world can thus visit this building and consult numerous works censored in certain countries.
December 2019: the Hong Kong crisis on "GTA"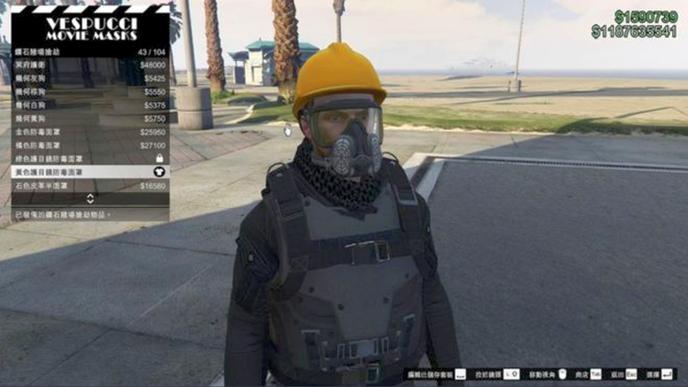 The violent clashes in Hong Kong at the end of 2019 were very real. But the political crisis which shook the semi-autonomous territory was also played out on the famous Grand Theft Auto V. It all starts when players understand that they can dress their avatar online like protesters in real life. The virtual protesters then began to vandalize establishments and clash with explosives against pro-China activists, dressed in police uniforms. According to a player interviewed by CNN, the battle was won by the police, more numerous.
March 2006: a pacifist plea on "America's Army"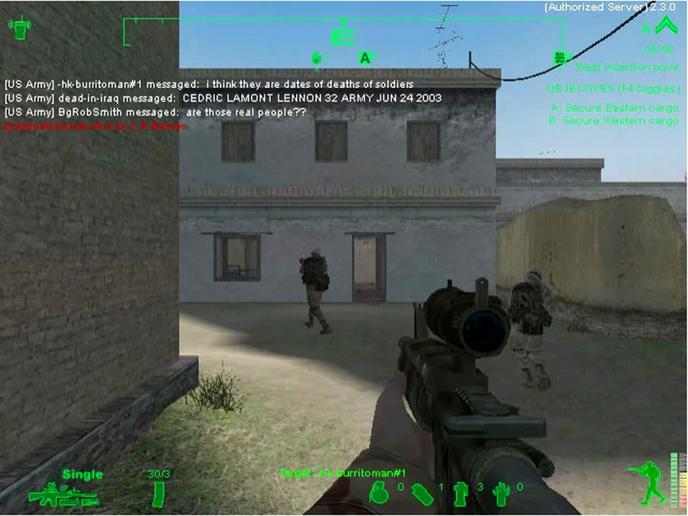 Artist Joseph DeLappe has his own way of enjoyingAmerica's Army, a multiplayer war game in the first person. Created in 2002 by the United States Department of Defense, this free online game aims to improve the image of the army and create vocations as the country prepares for the Iraq War, which will break out. one year later. In 2006, Joseph DeLappe used this shooter to protest the conflict and pay tribute to the victims. From his account, called "dead-in-Iraq", he launches a game, throws his weapon and takes advantage of the chat room of the game to write the names and ages of the American soldiers who died during the war.
September 2001: Commemorations on "Anarchy Online"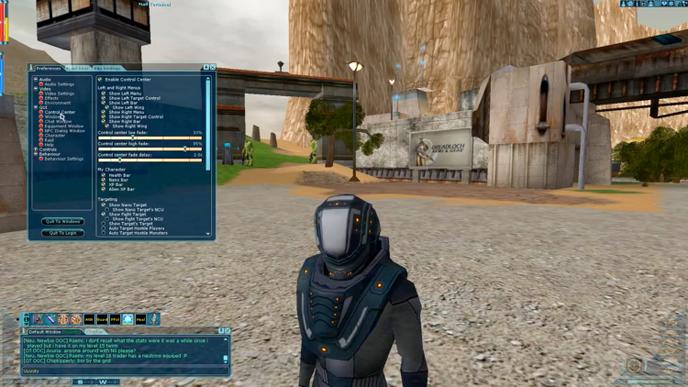 The events of September 11, 2001 shook the whole world, to the virtual regions of Norrath and Rubi-Ka. These lands are usually the site of fierce clashes in EverQuest and Anarchy Online, online multiplayer role-playing games. However, the attacks provoked an unspoken truce in the fighting in the United States. The players then gathered in crowded places in the game for commemorations. Some avatars held a torch in their hand to simulate candlelight evenings.