THE LIST OF THE MORNING
Coming from all genres or almost from current comics (graphic novels, Franco-Belgian, manga, comics, humor, heritage …), these seventeen albums released between the start of September and now can be favorably offered for Christmas. A selection offered by our BD specialists.
"L'Oisiveraie", by David Prudhomme
At Tartifume, an old-fashioned bar in a small provincial town, the regulars are called Gus, Raoul, Jean-Louis, René… There is also Roland, nicknamed the Sheriff because of the cowboy hat which never leaves his chief; Roland, who lives with his crazy and disabled sister Angèle, in the middle of a chicken coop which he calls his "harem".
Her house is called L'Oisiveraie. After the aperitif, the friends – retired and unemployed – meet at the formica table to redo the world around an omelet and additional bottles, before a restful nap.
Time has stood still, the Nana turtle makes its own in the garden, a child sent by his father comes to ask for the loan of a chainsaw … Look no further: absolutely nothing is happening, factually speaking, in this story in black and white by David Prudhomme, entirely redesigned and recomposed after its first publication in 2004 (by Charrette editions). Nothing, but the main thing is there: shards of life, slices of existence and life-like scraps, captured on the spot. Between brief briefs and a sketchbook, the author offers an album of absolute generosity. Happiness.
The Association, 132 pages, € 22.
"System Preference" from Ugo Bienvenu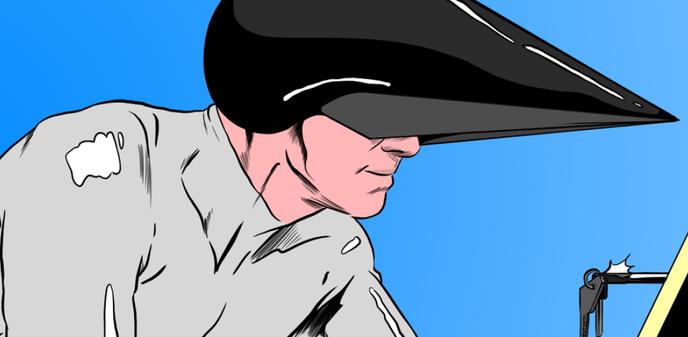 What would we choose to save, if virtual memory were to run out? In the near future put in images by Ugo Bienvenu, any data deemed outdated is deleted.
Destroyed, centuries of art and culture, heritage records, personal and universal stories. Opposed to the devastation, Yves saves files in the robot which also carries his future child. The robot's circuits and, by extension, the child's mind, collect the memory of the world.
Virtuoso dystopia, System preference hides under the rigor of the realistic features specific to the author a penetrating reflection on the opposition between nature and culture, the contingency of beings and things, and the powers of transmission and creation.
Denoël Graphic, 168 pages, € 23.
"Nagasaki", by Agnes Hostache, after Eric Faye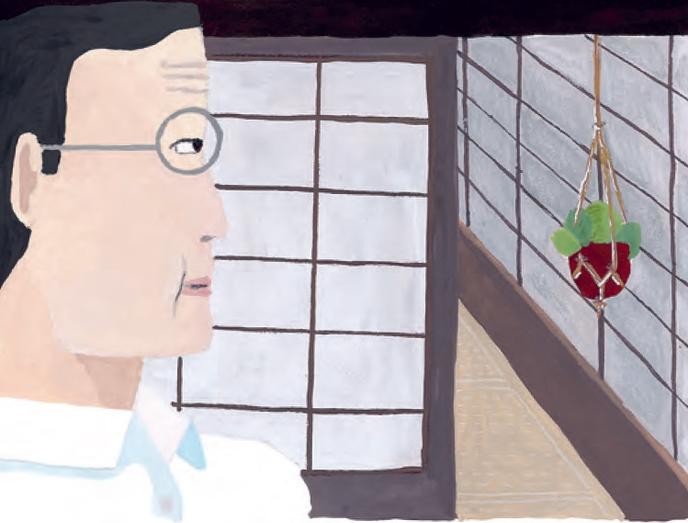 In his novel Nagasaki, Eric Faye was weaving a sober fiction out of a news item which occurred in 2008 in Japan where a man had discovered that a homeless woman lived in his house underground. In a first comic book homonymous with autumnal tones, Agnès Hostache manages to give body to this refined novel thanks to a modest touch and a fidelity to the original text.
We discover Mr. Shimura, a small office worker in his fifties and without roughness whose daily life is set like a clock. Simple work, frugal food, single life. Subtle anomalies disrupt this train: food disappears in minute quantities, objects are slightly moved. He installs a camera to prove that he is not going crazy and discovers that an unknown woman has been living in his house without his knowledge for several months. Like a ghostly presence that would settle for little and give another life to his home in his absence. If his agenda is not turned upside down, his privacy is irreparably broken: he will never feel at home again.
The Black Lizard, 200 pages, € 22.
"The Ballad of the soldier Odawaa", by Christian Rossi (drawing) and Cédric Apikian (scenario)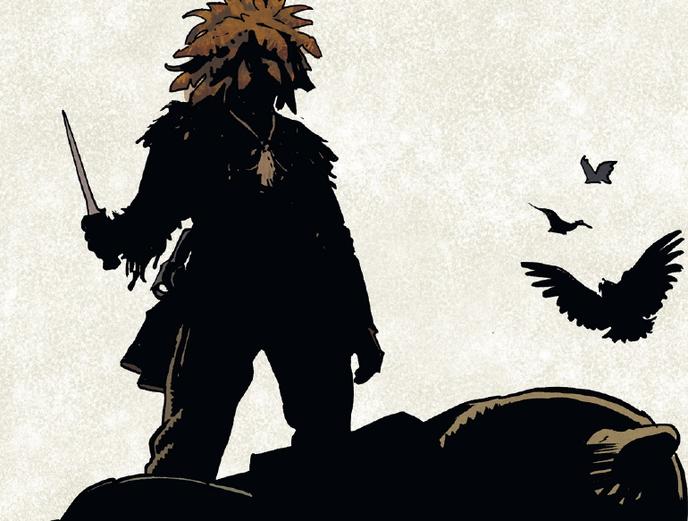 February 1915. In eastern France, a contingent of Canadian rangers came to lend a hand to French soldiers, who sensed the quagmire of the trenches. Among them, a commando of Native American snipers, led by Joseph Odawaa, a Cree warrior born of a French mother, as ruthless as elusive. His exploits are repeated from one battalion to another, much to the dismay of the Germans.
For his first comic book scenario, director Cédric Apikian succeeds in mixing big and small stories, in an atmosphere of twilight western, halfway between Sergio Leone and Sam Peckinpah. A scenario served by the cinematographic cutting of the always talented Christian Rossi, who had the good idea to give an ash color to his drawings.
Casterman, 88 pages, € 19.
"Daedals", by Charles Burns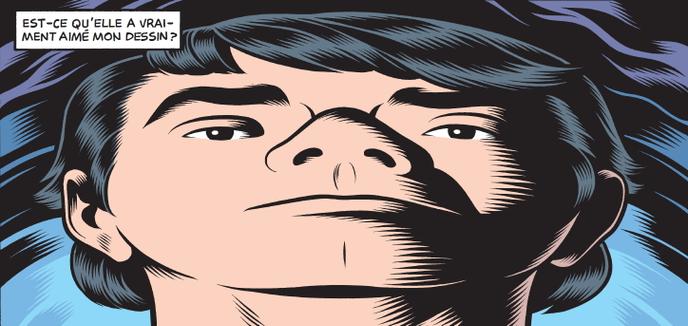 Although he never studied psychoanalysis at university, the American Charles Burns is nonetheless one of his best comic book performers. Enigmatic at will, the first volume of his new trilogy misleads the reader – with his consent – in the convolutions of the unconscious, through the embarrassed idyll of two young adults engaged in the making of an amateur horror film.
As in his previous masterpieces (Black Hole, Toxic / La Ruche / Calavera…), Burns set up a small theater of the strange – here embodied by representations of viscous aliens – in order to better question the relationships between real and imaginary. The purity of his drawing only adds to the confusion of this album which we will also read as a tribute to the cinema of series Z.
Cornelius, 64 pages, € 22.50.
"Bitterness Apache", an adventure of lieutenant Blueberry, Joann Sfar (scenario) and Christophe Blain (drawing)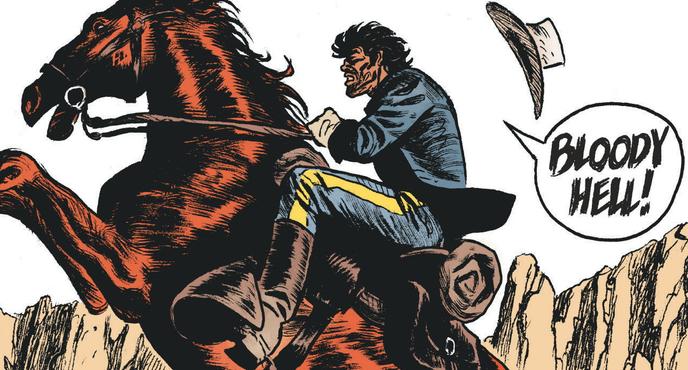 Mike S. Blueberry is not only, with Lucky Luke, the most famous cowboy in European comics. He is also an iconic character born from the meeting of two giants of the 9e art, Jean-Michel Charlier and Jean Giraud (alias, later, Moebius).
Far from the business of "identical tracing" that we find for example in the takeover of Asterix, Joann Sfar and Christophe Blain avoided copying their glorious elders to offer an adventure of the shadowy lieutenant adjusted to their memories of young readers, without formal constraints, nevertheless respectful of the series created in Pilot in 1963. Where we discover Blueberry improvising as best he can as a pacifier with his Apache friends, following a news item in the middle of the desert which led to the death of two Indian women.
Cowardice appears as a fault widely shared in the first episode of this diptych written and drawn by the hands of masters. The only characters to fare honorably turn out to be women, reckless and independent, and represented as famous actresses whom you will be recognized.
Dargaud, 64 pages, € 14.99.
"Ecolila", by François Olislaeger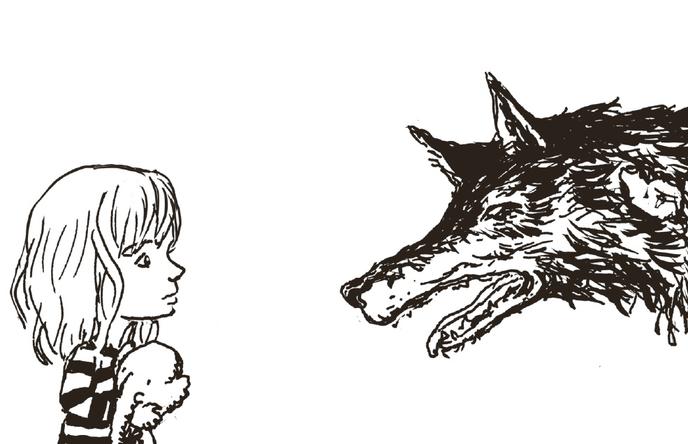 For many, it is already far away, this time which brought together nature and tender age, when children were still credited with the power to speak to the trees. As if to revive him, François Olislaeger gave his daughter a flower first name, Lila, and now stages her in his "house-world".
Under the melodious neologism of the album title, Ecolila, hides the intention to make heard the universal language of living beings – how they communicate with each other, what links they have left with the environment and with their imagination. The author's swarming and refined features transform this singular tête-à-tête between a father and his daughter into a sensitive and organic stroll, creating the impression of a necessary awakening.
Actes Sud BD, 240 pages, € 26.
"Demon Slayer", by Koyoharu Gotouge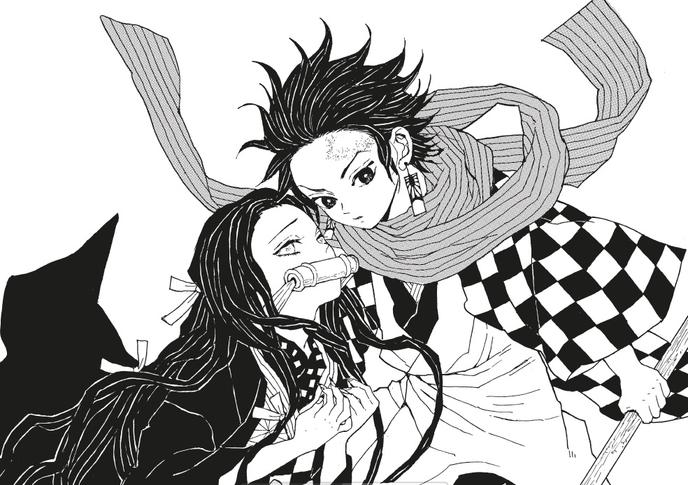 It's one of the best-selling manga this year, especially on its home archipelago, competing directly with the juggernaut One Piece in the sales area. Originally translated into French by Night Prowlers before being brutally arrested, Demon slayer is reissued today.
Incubated in the magazine Weekly Shonen Jump, a manga hit factory for teens, and driven by an elegant lively adaptation to viral online success, Kimetsu no Yaiba en VO tells how Tanjiro, a young coal merchant, becomes a demon hunter – a kind of vampire here – after his whole family was killed, with the exception of his sister Nezuko, who was however contaminated.
Beyond its popularity rating, the series stands out with its mature hero, unique, not for his strength, but for his kindness and his mercy. The fraternal relationship and the quest for humanity of the two heroes turned out to be very touching.
Panini, translated from Japanese by Arnaud Takahashi, 192 pages, € 6.99.
"The Castle of Animals", by Xavier Dorison (scenario) and Félix Delep (drawing)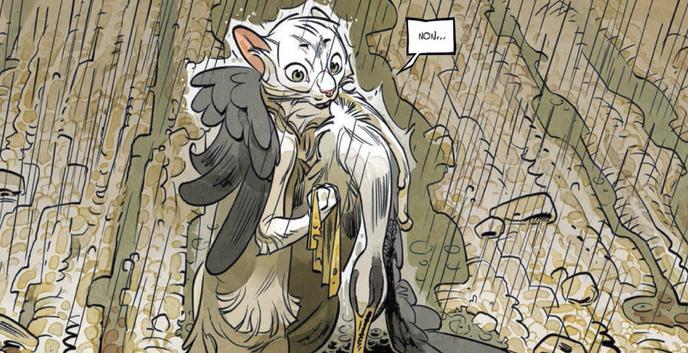 A farmhouse forgotten by men, somewhere in France between the two world wars, where farmyard animals have gathered to survive, but suffer from the oppression of the leader that they have themselves chosen, a massive bull who calls himself "President Silvio" and lives protected by a horde of dogs.
Freely inspired by The Animal Farm, by George Orwell, this album seduces with its purpose – how to free yourself from a tyranny without resorting to violence – but also by the animal drawing of Félix Delep, of which this is the first album. It is sometimes believed to detect Juanjo Guarnido, a reference in anthropomorphic drawing, or Tex Avery in a completely different genre. Only downside: reading the text, written in very – too much bubbles? – small, it's not always easy.
Casterman, 72 pages, € 15.95.
"The Great Adventure", by Guillaume Bouzard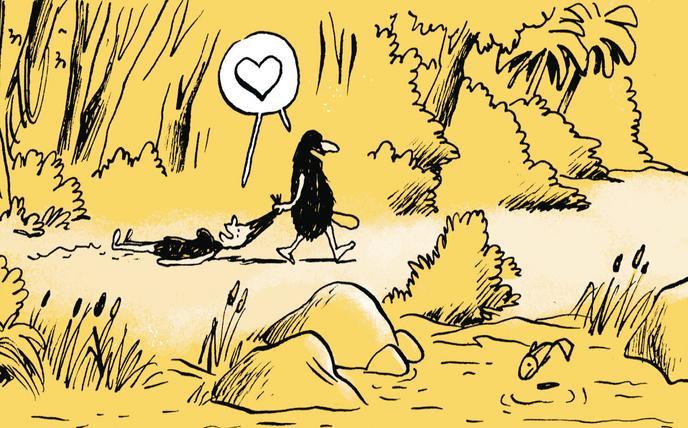 Two prehistoric men who have not yet invented the razor, and even less the use of the verb, make the great discovery, with their bodies defending, of the vicissitudes of wild life. The anger of the natural elements, the ferocity of the animals, the animosity of their Neanderthal congeners provoke hilarious sketches, under the pencil of Guillaume Bouzard, king of the strip and the big noses.
To make their various protagonists communicate with each other, the designer had the ingenious idea of ​​endowing them with words by filling his bubbles with pictograms, which does not necessarily make them more intelligent but brings them an ounce of humanity in the midst of a world of authentic brutes.
Rouquemoute, 200 pages, 20 €.
"Dracula", by Georges Bess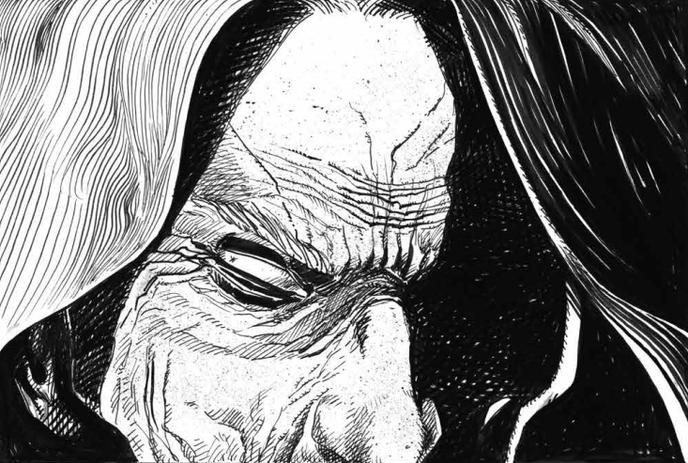 Written at the end of the XIXe century, Dracula, the British Gothic novel by Bram Stoker, has gone through countless, not always unforgettable, adaptations. But it would be a shame to miss the version of Georges Bess, both the black and white graphics that he deploys there is breathtaking.
If the scenario remains close to the original version, the drawing of the septuagenarian, long regarded as a simple disciple of Moebius, has probably never reached such a level, with exploded boxes as only Druillet knew so far to do, and illustrations evoking Gustave Doré. It is not for nothing that this graphic novel, with the assumed references to Nosferatu de Murnau, was nominated at the Angoulême Festival in the category of best album.
Glénat, 208 pages, € 25.50.
"BL Métamorphose", by Kaori Tsurutani
Fiction has witnessed many stories of intergenerational friendships where the veteran duo lives a second youth thanks to a carefree sidekick. BL Metamorphosis is no different, except that the origin of the encounter between Yuki, an elderly and lonely lady, and Urara, a slightly softer teenager, is, to say the least, original.
The day she pushes the door of the bookstore in which she works, the granny becomes passionate about BL, acronym for Boy's Love (also called yaoi), manga and homo-erotic tales of men born in amateur circles with an editorial target of young women. A very popular genre, often mocked and rarely put in the hands of new readers. To Urara's curiosity will give way to a form of mutual sympathy, poorly understood by the entourage of the two heroines.
Without vulgarity or irony, BL Metamorphosis is a pretty culture smuggler. To those who already love manga, it opens the eyes to a society of appearance where it is not good to be considered useless. To others, he gently recounts this passion through Yuki's novice gaze.
Ki-oon, translated from Japanese by Géraldine Oudin, 146 pages, € 7.90.
"Celestial Mechanics" by Merwan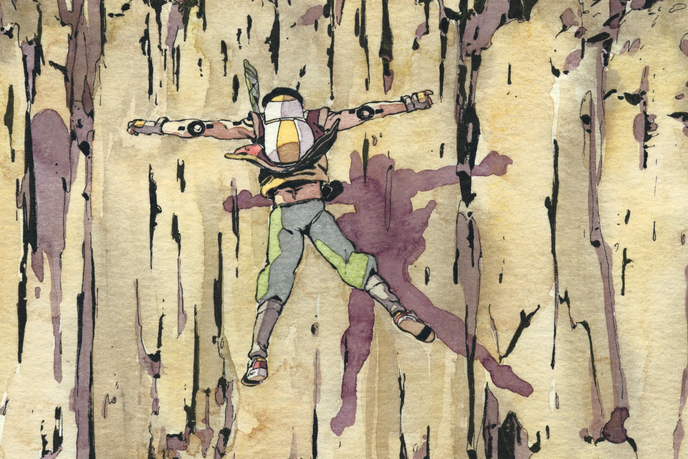 Imagine two hundred pages of jubilant reading, where the boxes follow one another as quickly as the levels are linked in an arcade game.
On paper, the scenario concocted by the French Merwan was however not happy. In a post-apocalyptic world, an agricultural community near Fontainebleau, the city of Pan, tries to survive, until the day when emissaries of the republic of Fortuna, a more warlike colony, threaten to invade it. The only escape: participate in celestial mechanics, a prisoner ball game in Green Rollerball mode, where the anti-heroine Aster will make sparks.
The staging and cutouts of the 41-year-old author, trained at the École des Gobelins and trained in animated cinema, make this enjoyable exercise in style one of the most exciting albums of this end. 'year.
Dargaud, 200 pages, € 24.99.
"I am at home with my mother", by Isabelle Pralong (drawing) and Irene from Santa Ana (text)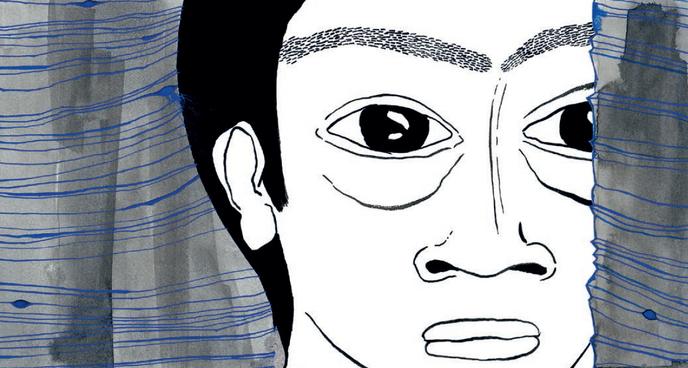 Because Cédric is denied the reality of a country, he disappears into that of dreams. Cédric arrived in Switzerland at the age of 16. An orphan asylum seeker, he is despite himself plunged into a double quest, of land and identity. Deprived of the first, he sees the second transpose into psychic wandering, where maternal and matrix figures come together.
I'm in the country with my mother bears the seal of struggles and dispossessions. Isabelle Pralong inked in the drawing what the psychotherapist Irene de Santa Ana collected during her sessions with Cédric: it is to give back to the confidences of the young rejected boy all their deep humanity.
Atrabile, 80 pages, € 18.
"Natsuko No Sake", by Akira Oze
It's a little piece of heritage comics offered here by Vega editions, which will convince fans of social manga as well as readers who would like to discover Japanese albums. Released in the 1980s in Japan, Natsuko No Sake relates how a young woman who left for a pub career in Tokyo chose to return to the country to take over the family sake brewery.
Modern and rich themes run through this work by Akira Oze, a mangaka little known in France: Natsuko will have to forge his destiny against the tide in a patriarchal, hyper-urban society where industrialization and consumption are rampant.
Thirty years later, the design, although characteristic of its decade, has not aged too much, nor the subject either. The series questions this paradox: will Natsuko manage to convince obtuse or retrograde minds in order to perpetuate tradition and family know-how? With an implicit reflection on intensive rice farming and the industrialization of the sacred sake.
Vega, translated from Japanese by Satoko Fujimoto, 464 pages, € 11.
"The Death of the Mighty Thor", by Jason Aaron (screenplay) and Russell Dauterman (drawing)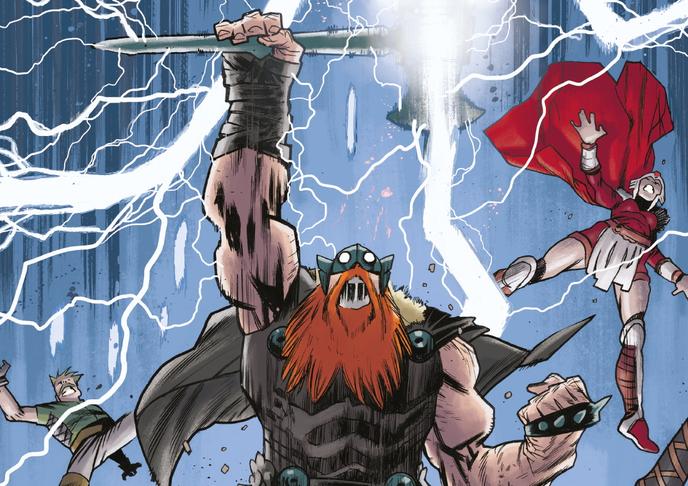 Compilation of the concluding chapters of a mini-series on a god of thunder in female version, The Death of the mighty Thor offers a true moment of bravery and an epilogue worthy of Valhala, the paradise of warriors.
Here, the heroine who has become a goddess is Jane Foster, lover of the original Thor who has become unworthy of the hammer Mjolnir. She suffers from breast cancer and sees her health worsen every time she puts on her superheroin armor. However, the war of kingdoms is raging and threatening Asgard, the city of Odin. Jane Foster is therefore faced with a dilemma: save the worlds from the clutches of the terrible Mangog and let the cancer win, or remain a simple human and follow her chemotherapy.
In this album, which can be read independently of the series, Jason Aaron, Russell Dauterman and a host of cartoonists offer a touching and breathtaking conclusion by alternating epic boards with the more intimate sayings of a combative woman on the brink of death.
"Two Sleeves and the Beautiful", by Milt Gross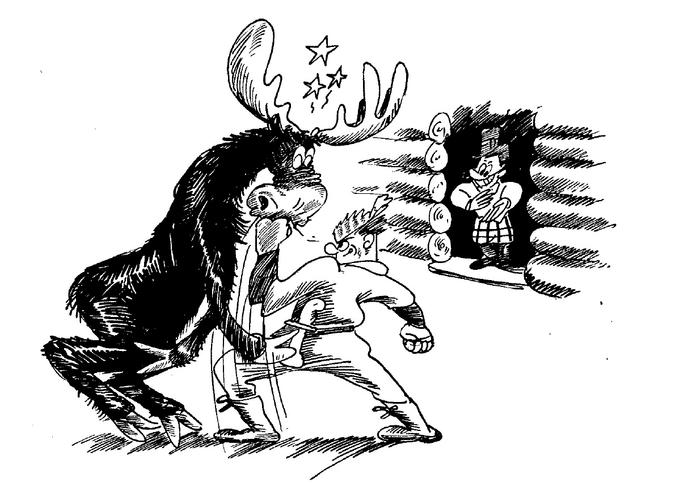 In 1927, the theatrical release of the Jazz singer, with Al Jolson in the title role, auspicious of the imminent death of silent cinema. Three years later, in an almost posthumous tribute to it, the American cartoonist Milt Gross splits up with a wordless comic strip, imbued with the narrative codes of the "dumb": accentuated gestures, caricatural expressiveness, frenzied rhythm …
He Done Her Wrong – translated here into Two sleeves and the beautiful one, on the occasion of the very first publication in French of this tale which became cult in the United States – is nothing more than a parody of adventure and romance tales from the early twentieth centurye century. The story tells of the adventures of a trapper from the Far North, cheated by a crook who will go as far as to steal his bride (whom he will nevertheless end up with many exploits).
The frantic sequence of situations, all more burlesque, reminds more of Harold Lloyd than Charlie Chaplin, with whom Milt Gross worked as gagman.
The Round Table, 288 pages, € 28.50.