His career is second to none. From his beginnings at Toei (the Japanese Disney) in the early 1960s until his forced retirement from Nintendo in 2016 for health reasons, Yoichi Kotabe, 82 years old, is one of the most influential cartoonists of Japan after the war.
After working with the biggest names in animation, he became an illustrator for the famous console builder in 1985 and gave their definitive face to some of the most iconic video game heroes. While these are gathered in Super Smash Bros. Ultimate, Pixels, who was released on December 7, met him at the end of November, during his exceptional visit to the European Center for Japanese Studies in Alsace, where he hosted a workshop.
How did you enter the video game industry?
I was contacted by a former colleague, Hiroshi Ikeda [director1971cartoon[réalisateuren 1971dudessinanimé[director1971cartoon[réalisateuren 1971dudessinanimé The Merry Pirates of Treasure Island], who was of the same class as me at Toei Animation [les embauches collectives sont courantes au Japon]. He was in charge of the game development team Super Mario Bros.at Nintendo. He told me that the video game was getting closer to the animation and that he needed my help. I did not know anything about it, I had never touched a video game, I did not even know Mario. I had just seen my nephews playing Game & Watch and Space Invadersturn. As for Nintendo, I confused it with a company that made models!
Why did you accept this job?
At the time, I was freelance, I was no longer part of the team heart in charge of defining the lines of a project. It was a little frustrating. And then, the trend in television animation was to reduce costs and the number of images, quality was no longer the priority.
At Nintendo, I was asked to pass on my know-how. I was thinking of staying there just a year or two, but when they showed me the video game Super Mario Bros. I found it surprisingly amusing. Even if they were pixel images, there was something that evoked animation: preparatory movements, the simulation of inertia, and so on. As many old challenges as the world of animation had tried to raise before having gradually given up. I had the impression that video games took over.
What were your first assignments?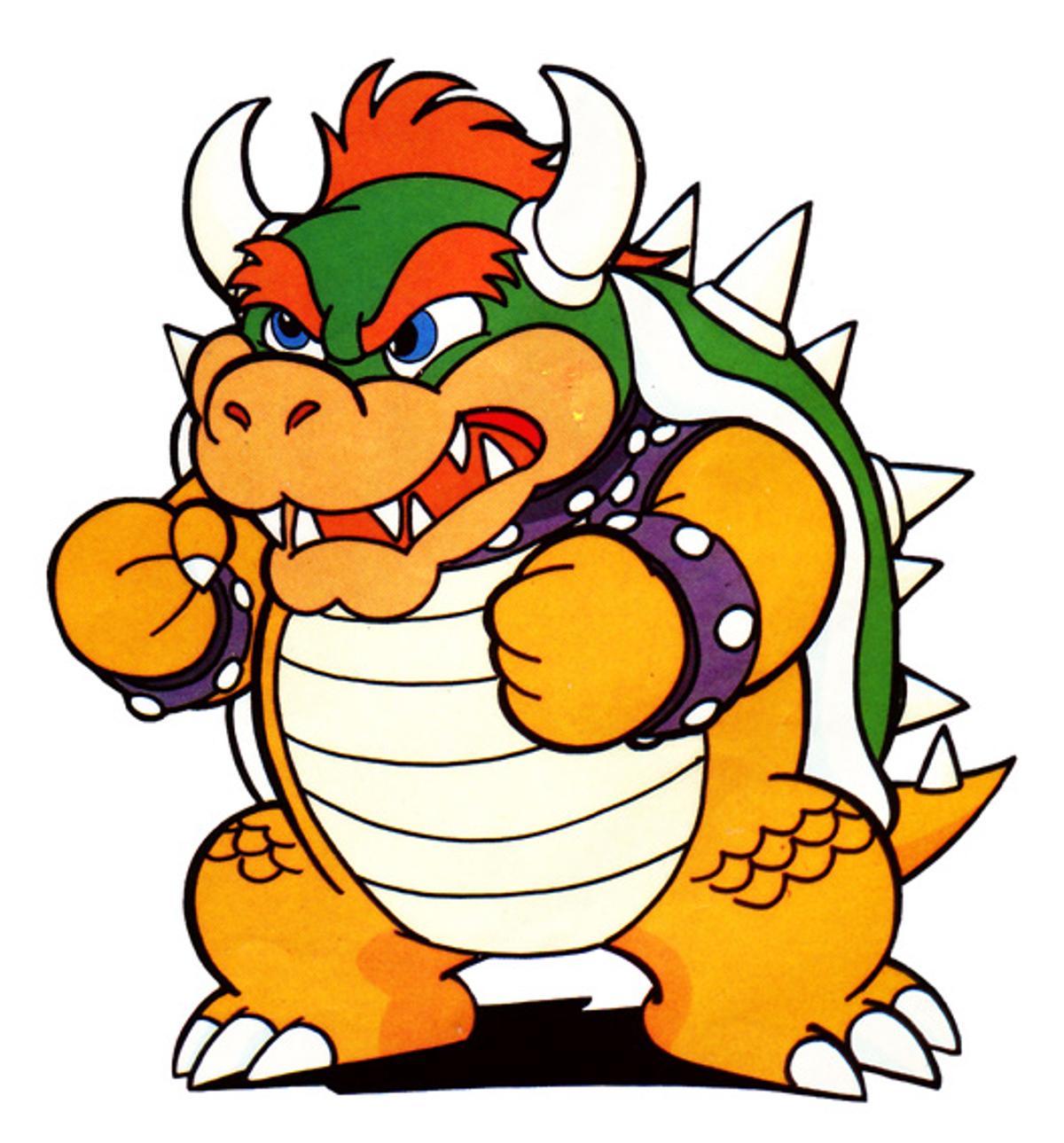 At first, I drew reference images for external service providers, by-products, stickers, etc. I drew Mario dancing, dressed in a New Year kimono, cowboy, etc. Later, I was asked to make the jacket of Super Mario Bros. 3. I asked Shigeru Miyamoto, Mario's creator, what was his personality. He told me : "Do what you want, but Mario does not kill. "I always had him validated.
I kept the thick outline of the character. On the other hand, I emphasized the features of the "M" on the cap of Mario, to distinguish it from McDonald's logo, which asked us, on the contrary, if they could be more like each other.
How did you imagine the definitive design of certain characters, like Bowser?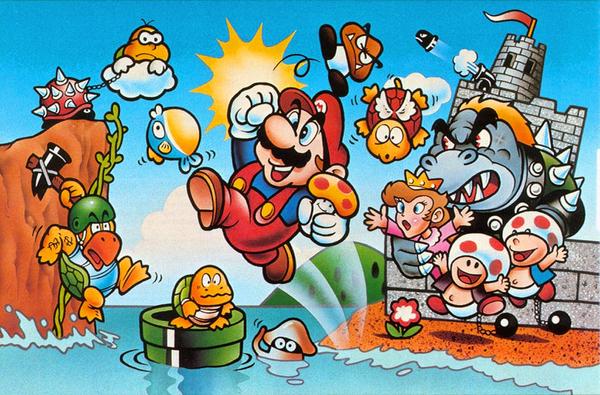 My only starting reference was the jacket of Super Mario Bros ., that Mr. Miyamoto had had drawn. When I looked at her, for me, Bowser was a hippopotamus [il éclate de rire]. He told me that in the scenario, it was a turtle. For his design, he was inspired by the demonic ox king of Saiyuki (Alakazan, the little Hercules), an animated feature film of Toei from 1960. But for me, it still looked like a hippopotamus. So, I was inspired by the Chinese trionyx, the most aggressive turtle I know, to redraw it and give it that really nasty look.
I also ended up redrawing the characters of Peach and Donkey Kong, as well as that of Luigi. I wanted to differentiate it, having on one side a more dynamic Mario, full of going, and a more timid Luigi, on the reserve.
Have you ever been involved in "game design"?
Never. I am an ignoramus in this matter, I am confined to the visual! On the other hand, I often drew what sang to me. I remember that on Disk System [un périphérique pour console NES inédit en Europe], there was a feature to save pixel drawings. I started to have fun with it and to reconstruct animal animations. I made several, including that of a chameleon who threw his tongue.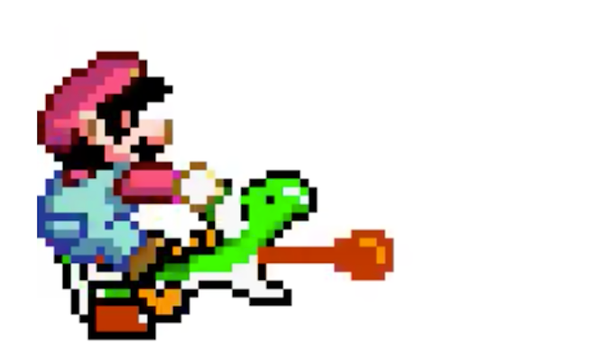 And sometime later, I found him in a game. He had become Yoshi [la monture de Mario] ! Except that the development team had not seen a chameleon. It was explained to me that his initial name was to be Nessi [nom japonais du monstre du Loch Ness].This is where I started to visualize it as a dinosaur.
What did you think of the design of competing heroes like Sonic's at SEGA?
I did not really look at what the other companies were doing. On the other hand, I happened to draw for other sections of Nintendo. I have, for example, made illustrations for Kid Icarus. I also helped define the design of Wario. Its designers had in mind an evil double Mario, so I drew with the image of Brutus in mind, the enemy of Popeye, and that of the owner of the circus of Pinocchioto accentuate his wickedness.
Has the arrival of 3D changed your work?
Completely! It has been a big change. In 2D, we do what we want, just stretch the character at will. But in 3D, the classical proportions of Mario did not allow to animate it. If he raised his arms, he would take them in the belly or in the head. So I redrawed it from different angles giving it a smaller head, I gave these references to the developers, and together, we did tests with the 3D camera, angle by angle, looking at what was needed edit. It's been a painstaking job, but we've come to a balance for Mario 64.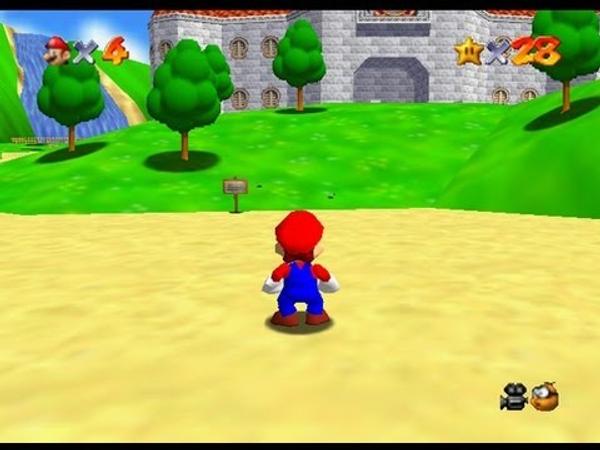 It was as a result of this work that you became supervisor on other 3D games, such as Mario Party, Smash Bros. , Mario Tennis etc. ?
Absolutely. We had worked on all possible cases. If we take off Mario's hat, what's in it? And if he is naked? If he gets angry? Or does the idiot?
Are you at the origin of the very particular graphic style of The Legend of Zelda: Wind Waker?
Everyone tells me that I influenced them, but I have no direct link with this game! In fact, I had worked on "The Mischievous Prince and the Extermination of the Giant Serpent" [réalisé en 1963, inédit en France] when I was at Toei, and to give a very Japanese touch to the drawings, we were inspired by haniwa [des sculptures anciennes très épurées, presque naïves]. I suspect that the team of Wind Wakerhad seen the movie.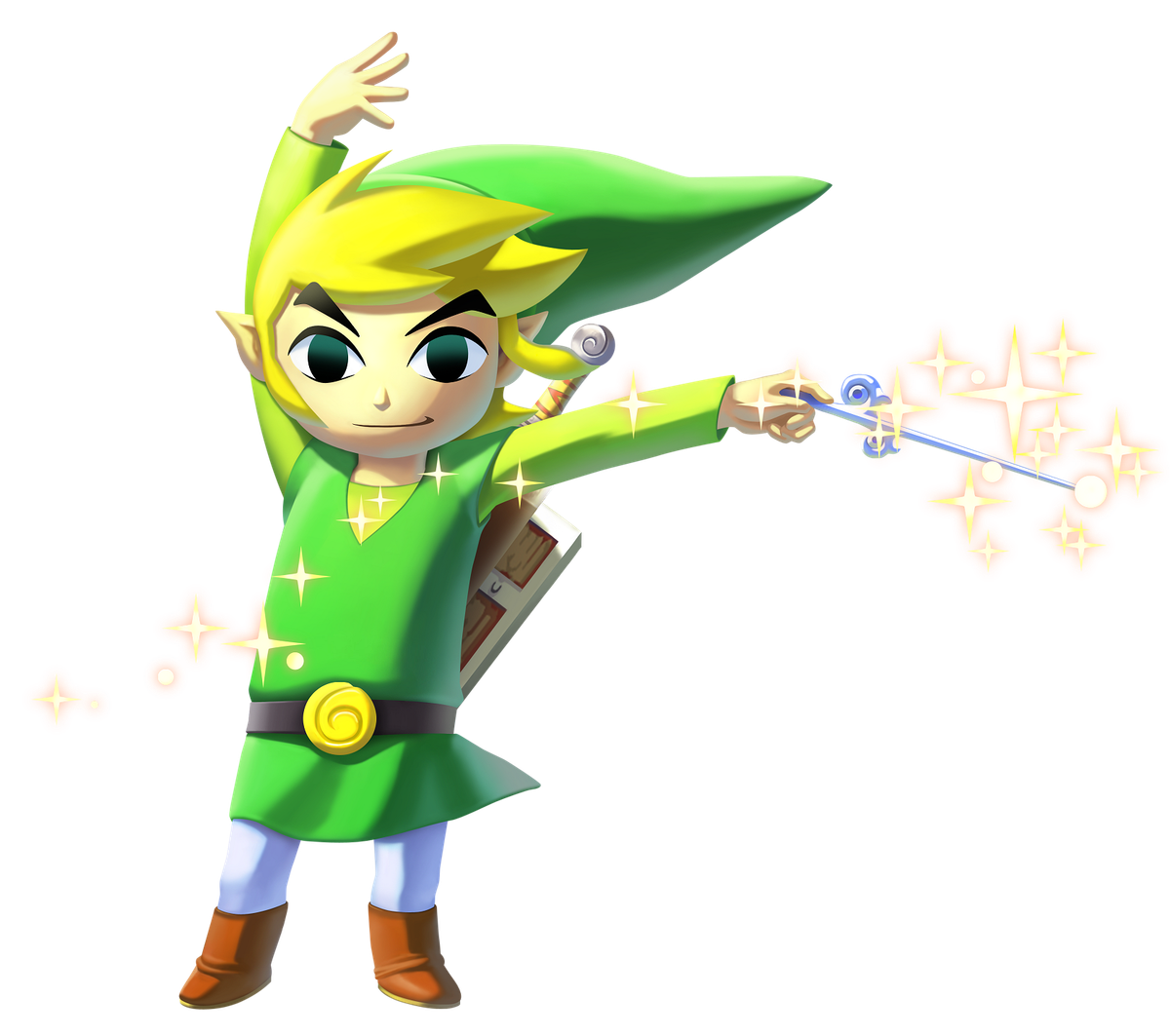 On the other hand, I had a very unintentional influence on Donkey Kong 64. At Nintendo, to test games under development, we used a console "Debug"and in this one, when one dies, one starts again at the beginning of the sequence instead of being sent back to the beginning of the level. I borrowed it one day and, thanks to this system, I managed to finish the game. But when Miyamoto learned it [sans savoir qu'une console particulière était impliquée]he was alarmed that the game was much too easy. He raised the difficulty, and finally the players found it too hard, and he sold badly [il éclate de rire].
Have you ever tried to convince your former colleagues of animation, MM. Takahata and Miyazaki, to join Nintendo to work on a game?
Once, with Mr. Ikeda and Shigesato Itoi, the famous commercial sloganser who wrote the slogans for the Ghibli films, we went to see Mr. Miyazaki and offered to work together on a video game for Nintendo. Contrary to what one might think, he did not say no. He told us that what would interest him would be to make a video game that takes place in the universe of insects, and where the player would see the world through the eyes of one of them. But that did not happen, he was busy.
What do you remember at the end of these three decades at Nintendo?
What strikes me is that with the animation as with the video game, we found an audience around the world and shared everywhere the same emotion, and it never ceases to amaze me. I think it's because what's at stake in one and the other is the fact of infusing life. It is not disembodied, there is a spark. Both explore a form of animation, in the first sense of the term.
Could you draw us Bowsette, the merger of Bowser and Peach?
[rires] Sorry, that's beyond my imagination!
Read also
From "Donkey Kong" to "Dragon Ball FighterZ", when video games mimic cartoons